ExtremeTerrain (XT) expands its realm of aftermarket parts to include the Jeep CJ7 (1976-1986). Prior to this, the oldest generation of parts available was for the Jeep YJ (1987 – 1995). With this announcement, the aftermarket parts leader is proud to serve the classic Jeep community with a growing selection of quality parts and accessories.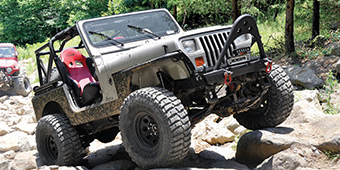 Produced from 1976 to 1986, the CJ7 featured a longer wheelbase, factory hardtop and doors, plus an automatic four-wheel-drive system called the Quadra-Trac. Today, it continues to be a favorite for mud racing and rock-crawling with endless possibilities for personalization. Visitors to XT's website can use the filters to narrow down their vehicle before navigating to the specific category of parts their after. From auxiliary and off-road lighting to bumpers, rock sliders, and mirrors, CJ7 owners will find everything they need for simple to more complex mods.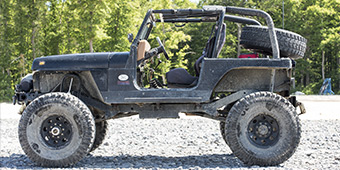 Including the CJ7 into its extensive parts catalog continues XT's commitment to its loyal following of Jeep enthusiasts. Owners of this off-road classic are encouraged to bookmark the site to keep up to date with new SKU's as they are added. XT's experienced Jeep service reps are also available to fill in any gaps so CJ7 owners can be sure they are making the right choice.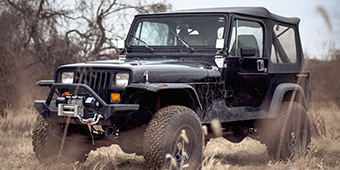 About ExtremeTerrain
ExtremeTerrain.com is a leader in aftermarket Jeep Wrangler, Gladiator, Toyota Tacoma and Tundra parts and accessories. Located just outside Philadelphia, PA, ExtremeTerrain provides Wrangler, Tacoma, and Tundra owners with fast shipping and enthusiast-level, award winning service, while also ensuring the conservation and protection of off-road trails. Visit http://www.extremeterrain.com.
For more CarShowz features, check out our Car Show News and Blog section, here.