Need For Speed Payback is up for pre-order with release timings starting in November 2017. To be exact here are the following dates:
November 2 for EA Access and Origin Access Members with the Play First Trial
November 7 if you buy Need for Speed Payback Deluxe Edition
November 10 if you buy Need for Speed Payback Standard Edition
The last Need For Speed releae back in May 2015 had high hopes and looked very promising. The graphics looked decent, the vehicle selection and customization looked very well thought out, which ultimately sucked everyone into the game play. Once you started to play you quickly realized the limitations of the graphics with it only being at night and always a wet / rainy rendering (zero day time driving) the vehicle selection was pretty limited as well as the vehicle modifications / parts available to customize your rides. The garage space / limit was also disappointing only allowing you to save a few vehicles until Ghost released an extension to the garage which allowed you to save additional vehicles.
Need For Speed Payback Trailer
Need For Speed Payback Additional Details
The smell of burnt rubber lingers through the streets, a remnant of the activities that were carried out during the early hours of the morning. But the darkness of night now gives way to the light of day as the city of Silver Rock begins to spark into life as the sun breaks across the entire Fortune Valley region.
Need for Speed Payback has a single player campaign that follows the exploits of former street racer Tyler Morgan. After being double-crossed and forced into exile, it's time for Payback. Tyler must rebuild his crew, win an impossible race and bring down The House, the cartel that has a grip over the city's casinos, criminals and cops.
It's not going to be easy though. Tyler and the crew will find themselves in the middle of some of the most action-packed, explosive events in Need for Speed history.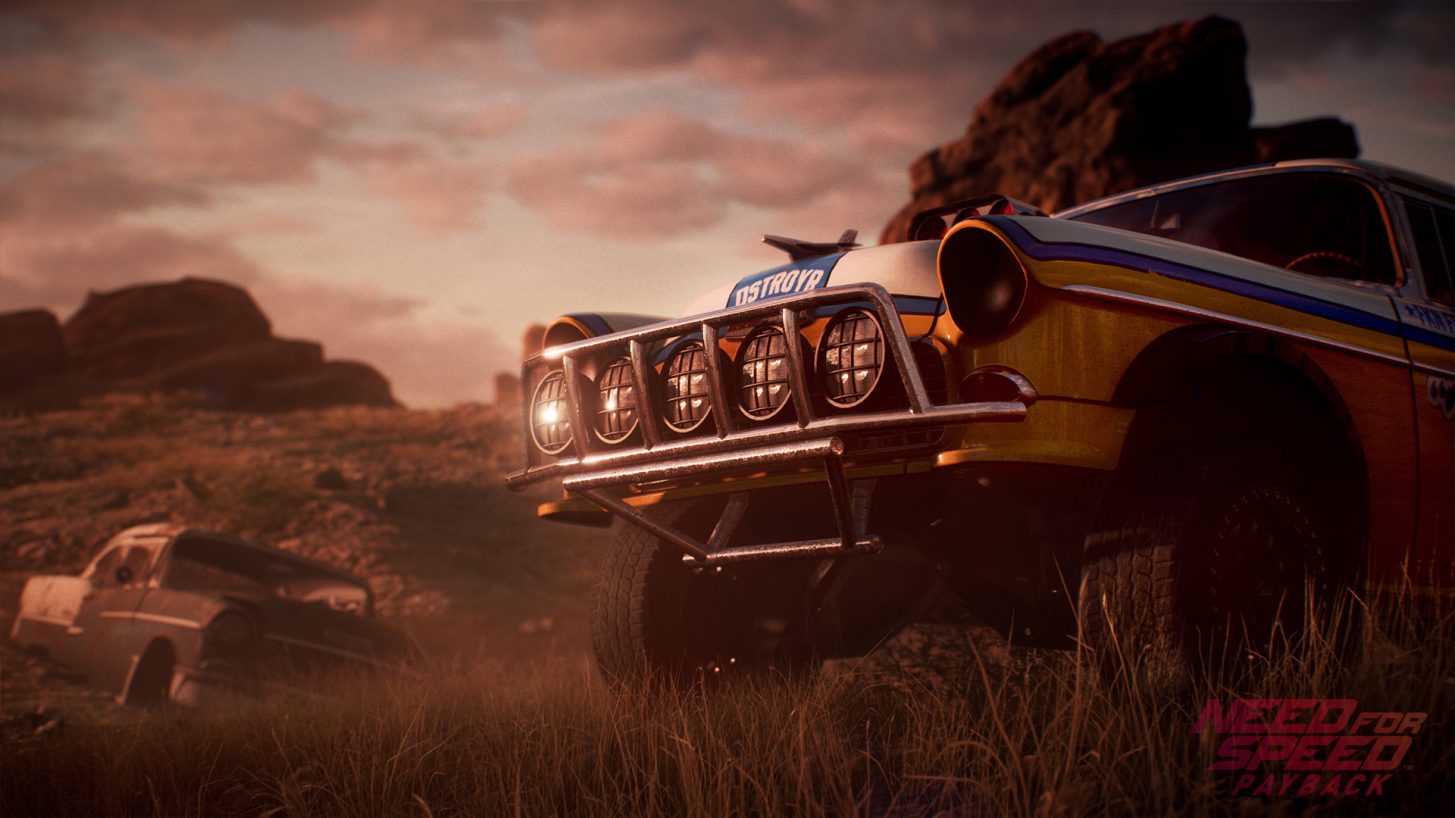 It wouldn't be Need for Speed without killer cars. The big question is: what sort of ride do you want? Cars in Need for Speed Payback come in one of five classes; Race, Drift, Off-Road, Drag and Runner. Whatever your goal, you're going to want the right car for the job.
Now for the fun part, where you turn it up a notch and take your stock ride into something spectacular. Visually customize your ride to get it looking just how you want, and your garage has never looked better. But deep down we know it's what's under the hood that counts; win and buy the hottest aftermarket parts and craft the perfect driving machine.
Keep your eyes peeled while exploring Fortune Valley, and you may just find an abandoned car that becomes your new project. Breathe life into it and raise it from scrap into your one-of-a-kind supercar.
Fortune Valley is your action-packed playground. Race through the glamourous and gritty districts of Silver Rock City, tear up the arid Liberty Desert, drift your way up Mount Providence and defy deadly drops all over Silver Canyon. Whatever you're in the mood for, Fortune Valley has it all.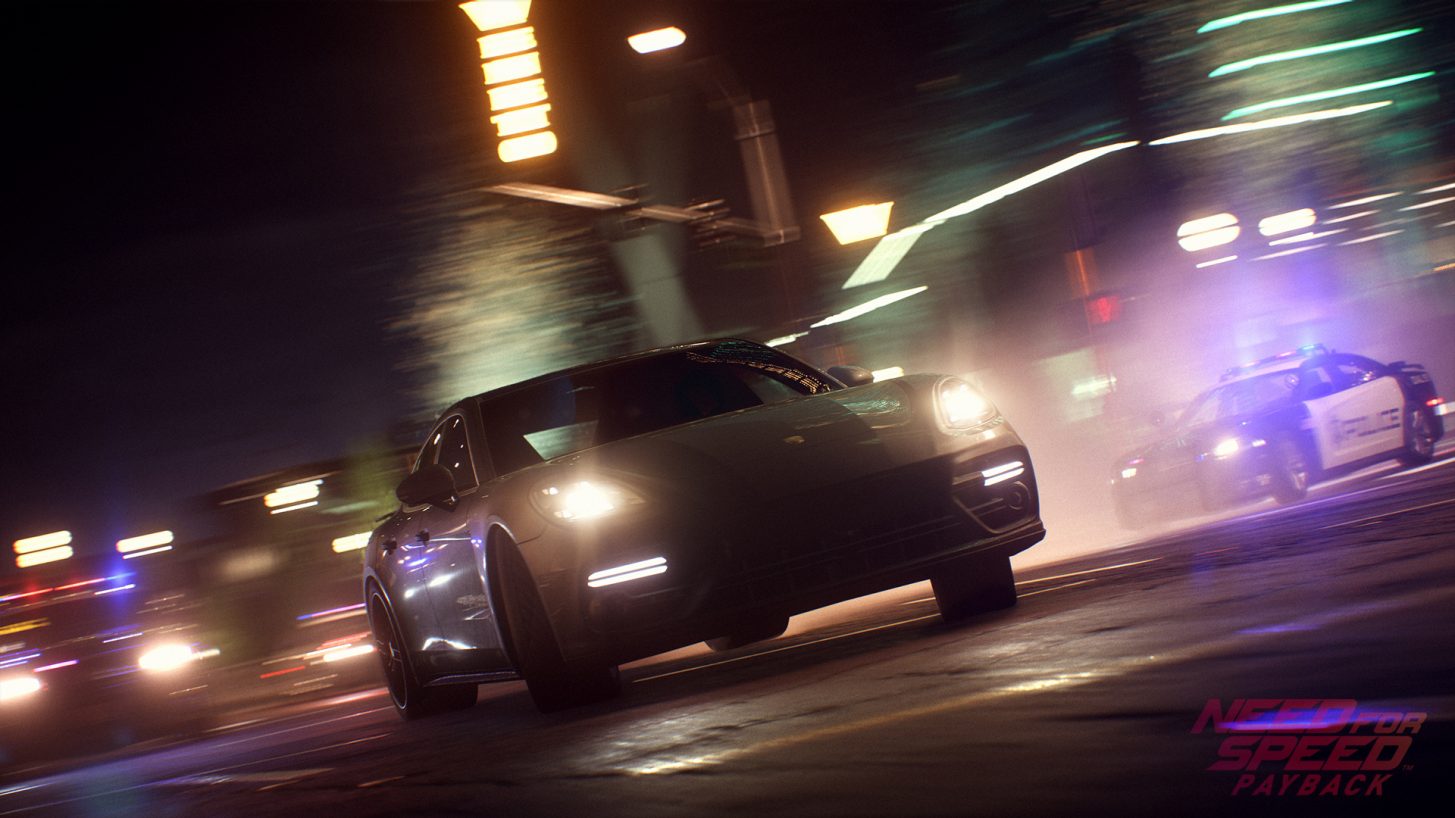 The return of intense cop chases means the stakes have never been higher. With helicopters and Rhinos in their arsenal, you're going to have to push yourself, and your car, to the limit if you're going to outrun and get away from the local PD. One thing is for sure, they certainly won't go easy on you.
Double down on risk to run up your rewards. Nail speed and style moments to bank extra rep, and string together Heaters for massive multipliers. Push your limits to bank your winnings, or will you go bust? Up the ante with challenges that raise the stakes in races. Win the race and the challenge to multiply your bank.
Think you're the fastest and willing to put your reputation on the line? An all new Autolog pushes your friends' best scores from the entire campaign and world activities. Bragging rights are always at stake — and only a button press away.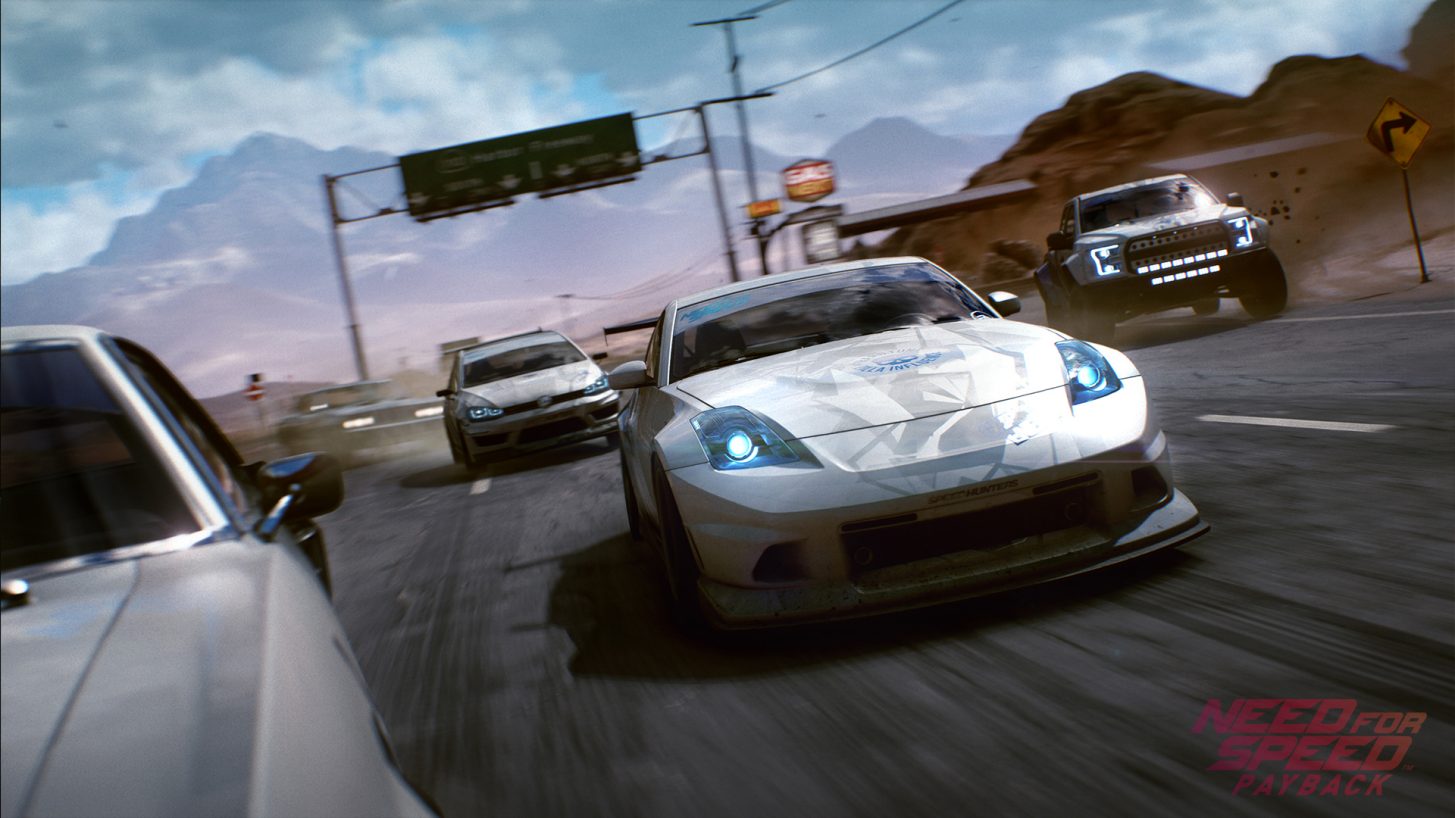 All Need for Speed Payback pre-orders receive the Platinum Car Pack, instantly giving you access to five uniquely customised and tuned cars, each with exclusive Platinum Blue Tire smoke.* Cars included are the* Nissan 350Z, Chevrolet Camaro SS, Ford F-150 Raptor and the Volkswagen Golf GTI Clubsport.
Pre-order the Deluxe Edition to play Need for Speed Payback on November 7, up to 3 days before the Worldwide release. You'll also receive exclusive NOS color, license plate, leaderboard icon, story mission pack and more. (source: https://www.ea.com/games/need-for-speed/need-for-speed-payback)
Need For Speed Payback Newsletter Sign-up
You'll see more of Need for Speed Payback at EA Play, starting June 10th, including a first look at gameplay. Stay up to date with Need for Speed & EA by signing up for the newsletter.
Need for Speed Payback has to raise the bar after the release of the last release of Need For Speed. We are looking forward to playing the game and hearing feedback from you.